Auto Service FAQs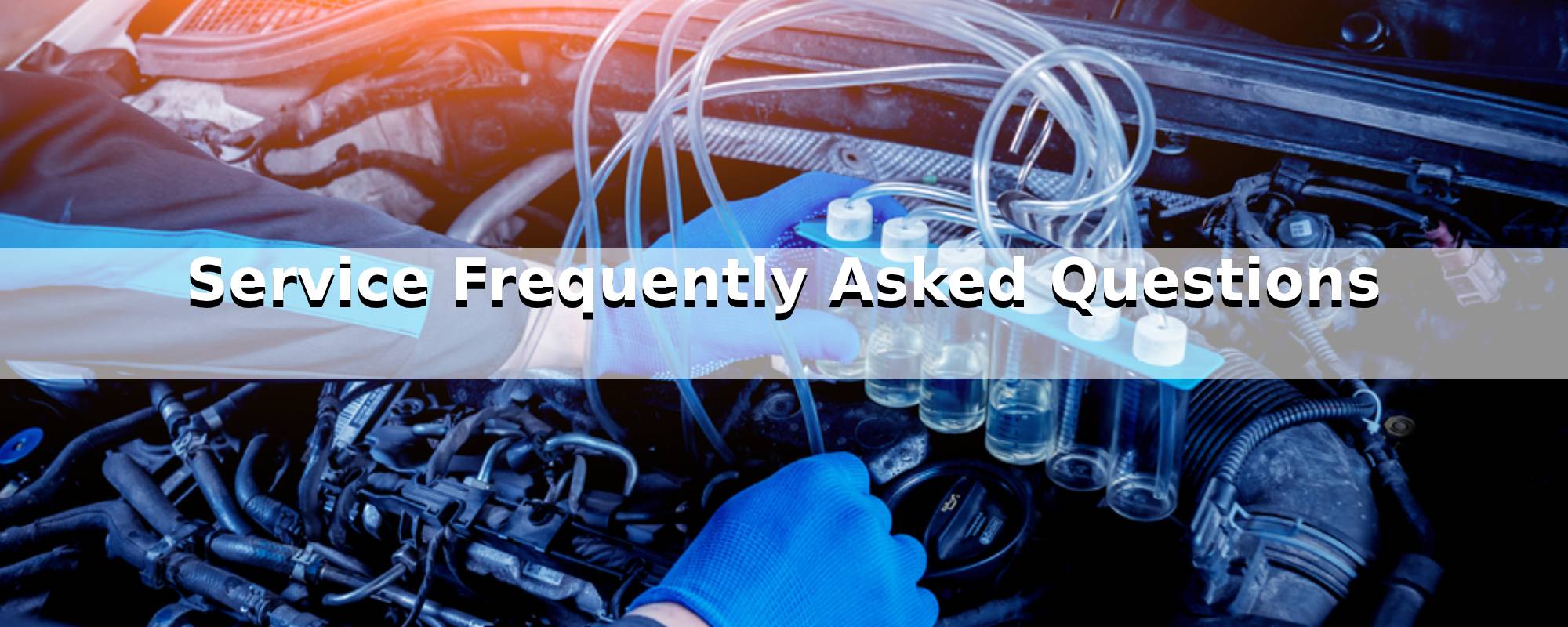 Frequently Asked Questions About Vehicle Maintenance
At Montgomery Chrysler Dodge Jeep Ram, we're dedicated to empowering you with the information you need to keep your vehicle in excellent operating condition. Our service center at our Nicholasville Chrysler, Dodge, Jeep, and Ram dealership services all makes and models around the Lexington, KY and Richmond, KY area. Learn more about the automotive service basics below then schedule your next appointment.
➠How Often Should I Get an Oil Change?
Synthetic oil has dramatically increased the time between oil changes, extending it to about 5,000-mile intervals. If you're using regular oil in your vehicle, it will be every 3,000 miles or so.
➠How Often Should I Check My Vehicle's Fluid Levels?
It's a good idea to check your transmission, oil, and brake fluid levels at least twice a year. If you make a habit of checking at the beginning of winter and summer, you'll catch any issues going into the harshest driving seasons.
➠How Often Should I Change My Air Filter?
You should change your engine air filter every 15,000 miles or so to maintain engine efficiency. Other filters in your engine, such as the oil filter, will need more frequent changing.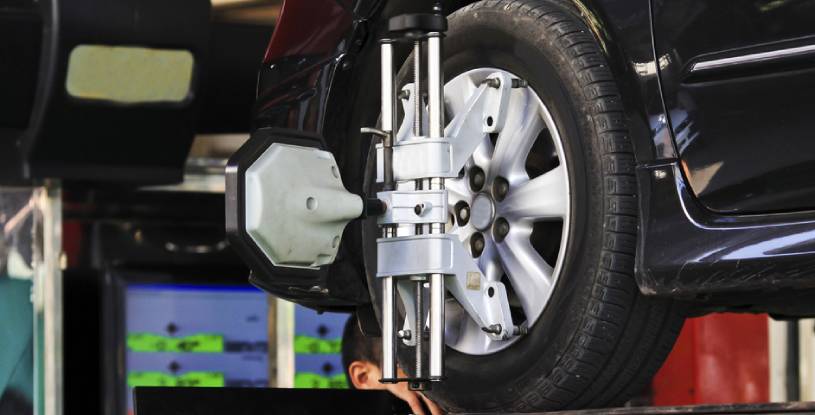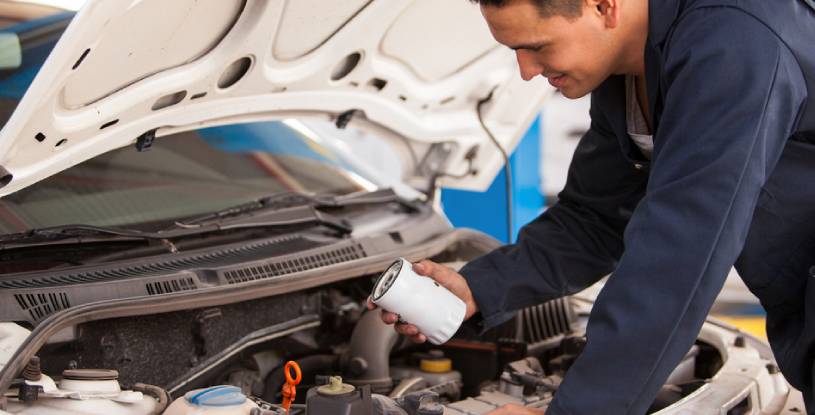 ➠Do I Really Need Winter Tires?
All-season tires are a good compromise for some drivers, but dedicated winter tires, with their deep tread and ability to stay pliable in freezing temperatures, offer the best performance in winter weather.
➠When Should I Replace My Brake Pads?
Each driver's individual driving patterns and style dictate brake pad wear. Yours may need changing anywhere between 30,000 to 50,000 miles or more.
➠When Should I Replace My Car Battery?
Newer battery designs feature an extended lifespan, but if your battery is a conventional one and has a few years of use under its belt already, it might be time to have it tested for its ability to hold a charge, especially when you're heading into winter.
➠When Should I Get a Tire Rotation?
Tire maintenance is a vital safety issue, so devote plenty of attention to their care. A good rule of thumb is to rotate your tires every six months.
➠How Much Air Pressure Should I Put into My Tires?
The air pressure level will really depend on your make and model. The ideal range can be found in your owner's manual or written on the door jam or fuel door of your vehicle. A good ballpark figure is around 30 to 35 psi.
➠What Should I Do When My Check Engine Lights Come On?
While there are instances of false check engine illumination, it's best to treat the light as an indication of a serious issue. Check your instrument panel for information like oil pressure or engine temperature and note any unusual loss of performance. If the light is on, you really should have your vehicle inspected immediately.
➠What Happens If I Ignore My Low Tire Pressure Warning Light?
Ignoring low tire pressure opens you up to uneven tire wear and a possible flat tire when you least expect it, so don't neglect regular tire maintenance.
➠How Often Should I Have My Brakes Checked?
Having your brakes inspected every six months when you have your tires rotated will ensure your brakes are performing efficiently and safely.
➠What's the Point of a Tire Rotation?
If your vehicle operates with Front-Wheel-Drive, the front tires are going to wear more quickly than the back tires. Changing their position extends their lifespan, meaning you'll spend less money on new tires, and it also avoids the uneven wear that can lead to a blowout.
➠Why Does My Vehicle Need a Coolant Flush?
Dirty fluid can't perform its job correctly, and in some cases, it can even damage delicate engine parts. A coolant flush replaces the fluid in your radiator so it can cool your engine properly.
Arrange a service appointment online or over the phone at our dealership near Louisville, KY, Versailles, KY, and Danville, KY as soon as your schedule allows.