For most people, when it comes to paying cash for the car you've always wanted, it feels like a dream that's just too far away from reality. If you've ever felt like this, then you should know that there are financing options available to help make the experience of buying your car a little more affordable.
At Montgomery CDJR, we don't just want to help you finance a car; we want you to have a great experience when you're considering vehicle financing with us. Our team of loan officers is dedicated to finding the right financing plan for your situation and making the financing journey easy for you. 
Value Your Trade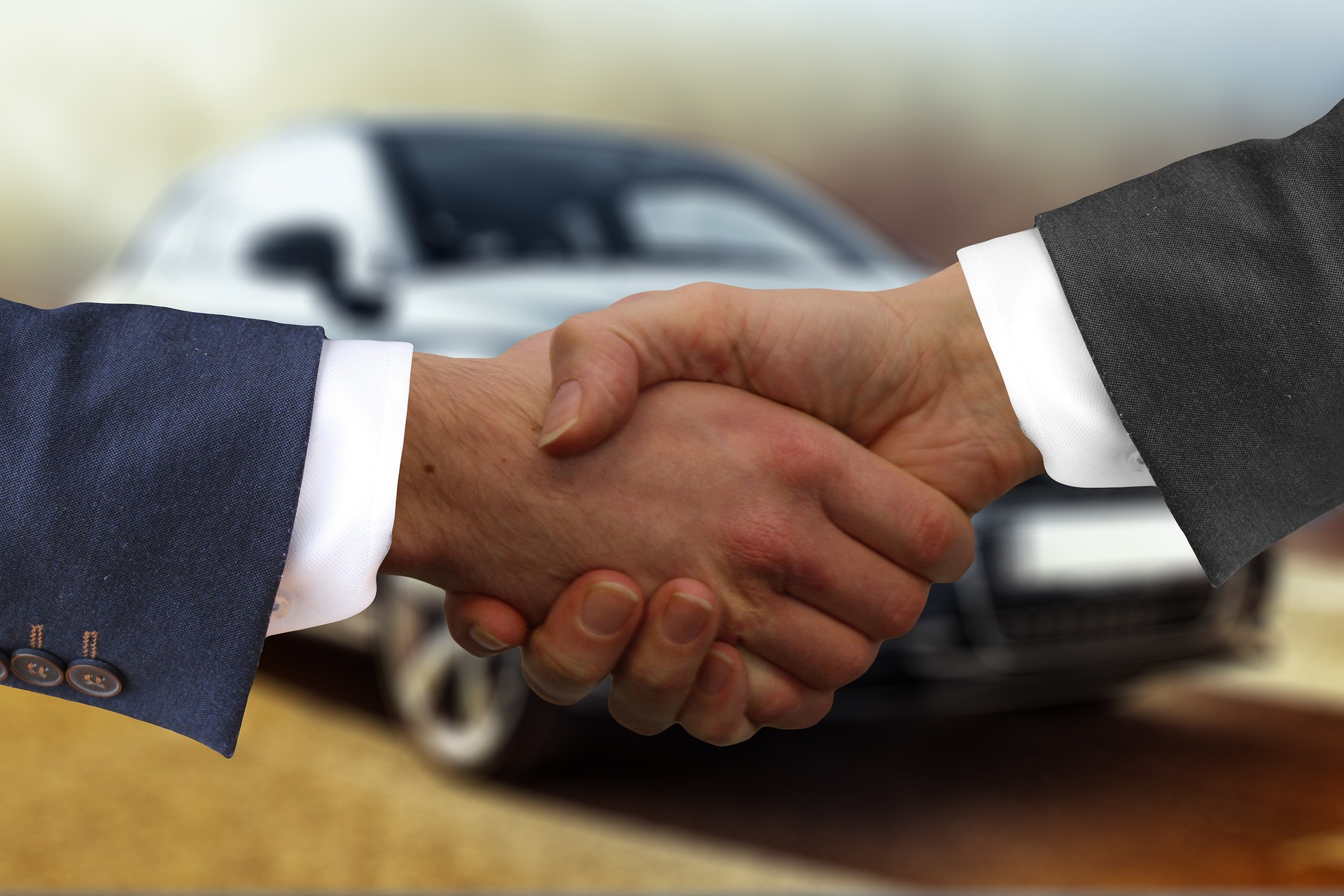 Image
by
Geralt
is licensed with
Pixabay License
You can use the Value Your Trade tool on our dealership auto financing website to compare the appraised value of your current car with the estimated trade-in value that the dealership offers. This gives you an idea of how much money you would have to put down on a new car if you traded in your old car.
To get the value of your car, we use the Kelley Blue Book Instant Cash Offer tool. The tool calculates an instant cash offer based on several factors, including the make, model, and condition of your car and the market conditions. The tool takes these factors into account and provides an estimated trade-in value for your car. Just enter your vehicle's make, model, year, mileage and other details as needed. 
After you get an offer, you can redeem your offer within seven days for another car, or you can choose to walk away with your check in hand. If you want another car, choose the type of vehicle you are looking to buy, and the offer will be applied directly to the other car. Note that the Kelley Blue Book Trade-In Value can only be applied to vehicles of the same condition, model, style, make, and year.
Value Your Trade is a valuable tool when negotiating with our dealership. By getting an offer for your trade-in value ahead of time, you can be sure that you are getting a fair deal on your new vehicle.
Finance Application
The Finance Application tool is an online tool on our website to help you apply for financing for your vehicle purchase. The tool collects information, including the type and model of your car, and then uses that information to generate a financing offer.
The tool is valuable for both customers and our dealership. As a customer, you can use the tool to get an idea of your monthly payments and compare financing offers. Our dealership uses the tool to save time and money by pre-screening customers to make informed decisions about the financing options. 
Payment Estimator
This tool allows you to see how much your monthly payments would be for a given car loan. To use the calculator, you'll need to enter some information about the loan, including the loan amount, interest rate, and loan term. Once you have entered this information, the calculator will provide you with an estimated monthly payment amount.
Payment estimator can be a useful way to compare different loan options and see which one would be best for your budget. However, it is important to remember that the monthly payment amount is just an estimate, and your actual payments may be different. When you are ready to finance a car, be sure to talk to our financing specialist for your specific loan options and terms.
How To Apply for Financing
There are a few steps that the financing process takes to ensure you own your new car within the shortest time possible. 
Decide on a Car
Before you can apply for financing, you'll need to decide on a car. Our team of experts is here to help you find the perfect vehicle based on your needs, tastes, and budget.
Fill in the Finance Application
The application form is an important tool in the auto financing process to allow you to get a clear picture of your financial situation and find the best loan terms for your needs. We recommend that you use our payment estimator to determine the required monthly payment for each financing option available at our dealership.
This process helps you to know ahead of time whether you'll be approved for a loan. By getting pre-approved for a loan, you can negotiate from a position of strength and get the best deal possible in your next car.
Visit Our Finance Department/Financing Specialist
Once you've an idea of the financing that may work for you, our financing specialists will work with you to determine which loan program is best for you. They will help you find a loan that fits your budget and lifestyle. Our sales staff will explain each document in detail and make sure you understand every line before signing anything official. This also gives us an opportunity to review your credit report so that we can find the best possible deal for you based on your personal situation.
Finalize the Financing Paperwork
After reviewing all your options, it's time to finalize all the paperwork. This includes filling out any necessary credit applications and signing all required documents. You'll also need to provide proof of income, proof of residency, and identification cards, such as your driver's licenses, to complete the finance application process.
Drive Away in Your New Car in No Time
After you've been approved for auto financing, you'll be given the keys for your new vehicle. This means you can finally hit the open road and enjoy the freedom that comes with owning your own vehicle. We know how important it is to have a set of wheels that you can rely on, so we'll make sure your car financing process goes on smoothly from start to finish.
If you're looking to finance a new or used car, now is the time to get started. Our team of experts at Montgomery CDJR is here to help you get the best possible deal on your car loan. Our experts and financing tools will help you get finance offers that fit your needs. Don't wait - contact us today, and let us help you get started on the path to owning your new car.